ONLINE FIGURE DRAWING COURSE FOR ARTISTS
OR
THE PARTICULARY SERIOUS STUDENTS OF ART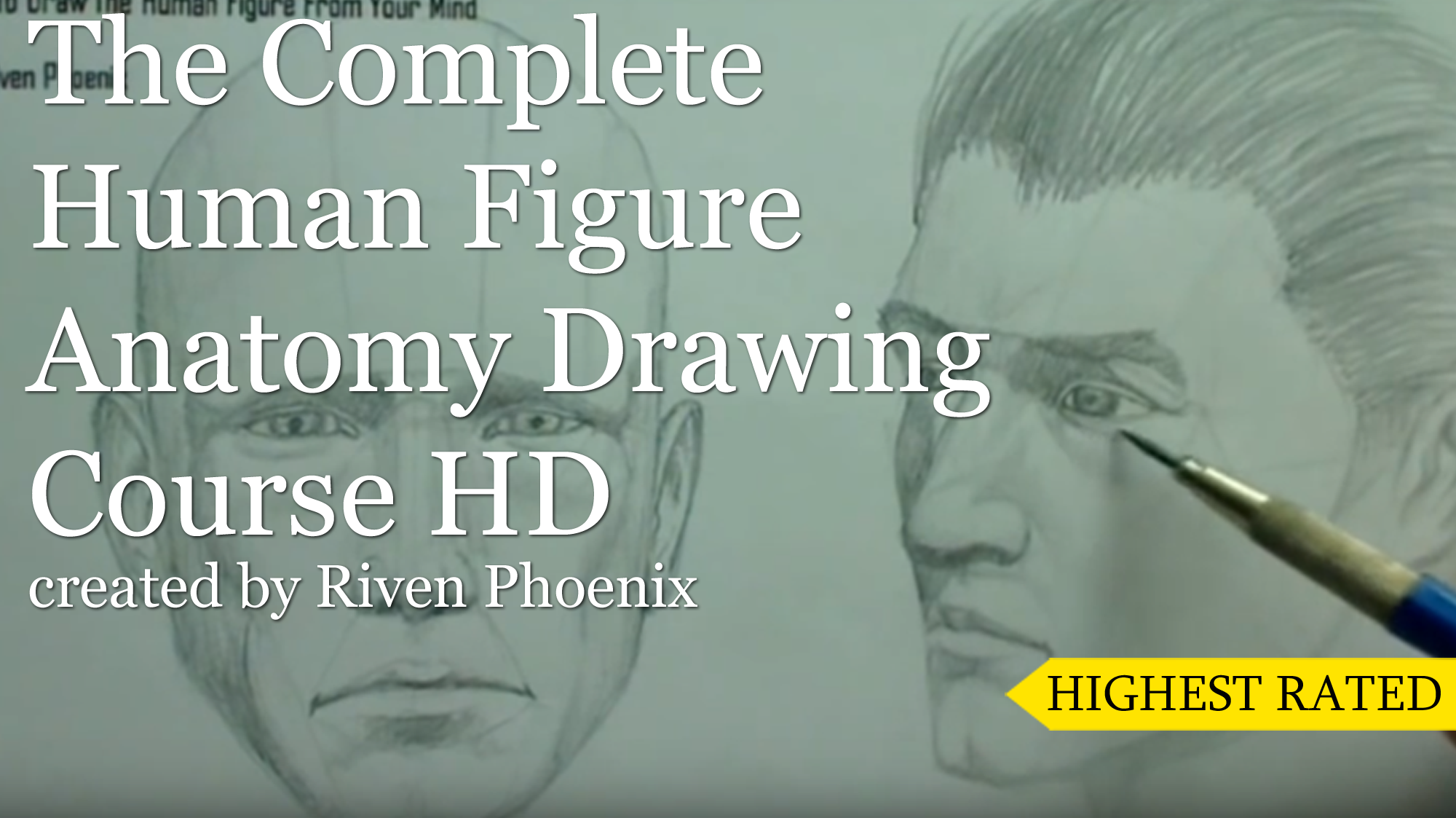 You Can Learn How To Draw Human Figure Anatomy Today!
Proven Step-by-Step System Anyone Can Follow To Draw From The Mind

The Complete Human Figure Anatomy Drawing Course HD is 92 hours of industrial art learn to draw human figure drawing fundamentals tutorials spanning 243 drawing lessons.

This course is used in over 172 Countries by artists with a very high success rate.

These anatomy drawing classes are designed to teach YOU, the art student the art of drawing human figures from the mind with bliss.

First students must understand drawing anatomy from the ground up. You will create in your sketchbook your very own figure drawing reference guides by creating over 243+ human anatomy drawings.

You, of course, are going to master making pencil drawings when you do so many figure sketching lessons. This course makes it easy to draw all types of poses including male action poses and female action poses, once you learn all aspects of anatomy drawing.

This drawing course has easy to learn how to draw human Anatomy Drawings tutorials for beginners, where you will learn all human muscles and surface anatomy of the human figure as well as figure sketching process and human proportions.


What you'll learn
At the end of this course you will be able to draw human figures for all types of artwork
You will know all the bones and muscles of the human figure
Requirements
You will need an HB pencil of your choice and a sketchbook to keep all drawings in one place
Who this course is for:
This course is designed for all artists
This course is also designed for artists who wish to understand human Anatomy Drawing for illustration
This Course Will Teach You How To Draw Figures Like a Pro. Watch This Video Below To See What You can Achieve.
Click On Each Video Lesson Below To Watch All 243 Lessons (92 Hours Course)